Customer Testimonials
Here is what our customers have to say about us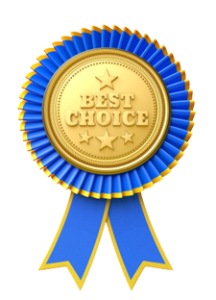 Hi John,
We have been in the house for almost a month now…..getting stuff
organized, which is NOT easy during the holidays! Haha I walked into my
wonderful closet this am, now that it IS organized and thought how happy I
am with it! Thank you so much. It is perfect for us, not being clothes
collectors….we even have extra room!
You did a great job, and understood where we were coming from…. we both
love it…and I just wanted to pass it on to you.
Thank you John, and best Wishes to you and your beautiful wife.
Connie & Steve – Sequim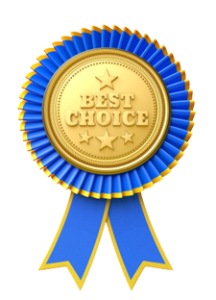 John Plake at Home Storage Solutions is a delight to work with. Unlike the huge national firms where the customer is just a number (if that), John provides highly responsive, personal service. He is extremely professional and attentive to detail. Our closet design and install exceeded our expectations. And because Home Storage Solutions doesn't have a lot of overhead, we actually saved money while getting a superlative product and installation. We'll go back to John for any related needs in future. I can't recommend him highly enough.
Miranda – Bainbridge Island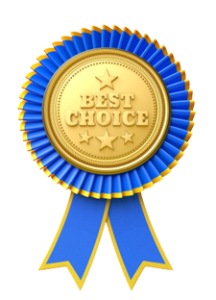 "My wife and I heartily commend, and recommend, John and his product. About three years ago we asked John to make and install seven complete closets and closet-like (i.e., 'cubby hole') fixtures for our house remodel. John was courteous, prompt, and efficient in procuring and installing all he promised, and then some. For example, the manufacturer built and delivered a wrong shelf. John immediately agreed with our assessment of the error and, without fanfare, contacted the manufacturer, received a corrected product, and installed it, all within a few days. This was service the old-fashioned way.
Since that time we've been happy with John and his product. His price was competitive and his service excellent – we highly recommend him."
Anne and Jerry S. – Diamond Point / Sequim Washington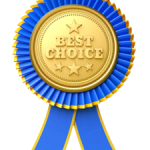 "After doing an addition and total remodel to our home on Marrowstone Island, we hired John with Home Storage Solutions to measure, plan and install two bedroom closets. His prices were very fair considering the difficult spaces he had to work with. Our home is a hexagon, which creates many odd angles. John's design worked well to maximize the spaces he had to work with. We were especially pleased with his neatness and clean-up, unlike many of our other sub-contractors who often times left a mess from their work. John was punctual and completed his work on schedule. We would not hesitate to call him again for future storage needs. Also, the quality of the finished product was everything we expected."
Gary and Michele C. – Marrowstone Island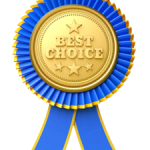 "We contacted John Plake at HSS to propose a new Master Closet hanging system for our second home. Since this was a second home, cost, and an idea in utilizing the closet to it's fullest were our main criteria for choosing a company. John visited our second home, which is somewhat remote, in a timely manner and proposed a very innovative, well thought out, but inexpensive solution to meet our needs. We then were exceptionally pleased with installation. We were close to begin the repainting of our home, and were concerned about installing the Closet System over old painted walls. John offered, and painted the closet walls the new color before installation of the System.
One year later we purchased a Condo in Bellevue as our main residence. Since we were downsizing, storage was a BIG concern with the new Condo. Again we called John at HSS and he proposed a very well thought out, but cost effective solution for our needs. The System included, a master walk in closet, linen closet, guest bedroom closet, and an entry way closet. He did not charge us travel time from The Olympic Peninsula, and his price was much more competitive than the 'big name' closet organization firms in Bellevue.
I give HSS a 5 out of 5 stars!"
Ron S. – Bellevue / Hood Canal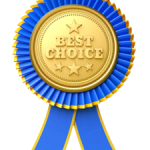 "We loved the quality cabinets you designed and built for us in our garage and at a great price. They not only look great, but have really helped us keep our stuff organized efficiently."
W. Ron A. – Jamestown S'Klallam Tribe